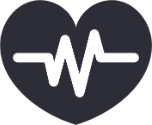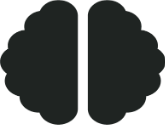 The ketogenic diet is more than just the next diet fad, it's a lifestyle with the potential to REVERSE metabolic syndrome and diabetes, and ultimately transform the health of the entire world. However, keto is not for everyone and it's not the quick fix that you might hope it is. Yes, it has the potential to help you lose some serious weight within a very short time frame but there are some things to watch out for.
Our main goal is to contribute to transforming the health and wellness of our beloved UAE and that means encouraging you to drive long-term change so you can transform your health permanently. In the short-term, you may be looking to shed a few pounds but what you really need to think about is how you translate that into lasting change that will enable you to be the best version of you for the rest of your long life.
We strongly believe that a low-carb, ancestral diet is key to driving such long-term change but everyone responds differently to dietary change so it's important to keep that at the centre of everything. It's becoming more evident that genetics play a very important role so what's really important is a personalised approach to nutrition. In the field, this is called precision nutrition.
It's entirely possible to work all of this out on your own but it may also be worth working with a seasoned professional to help you achieve you goals in rapid time. We have teamed up with the best health coaches in the UAE and only approve the best of the best. Every one of our partners has slightly different approach so take you time to decide which of our approved coaches is right for you.