Veee's Keto Bread Pudding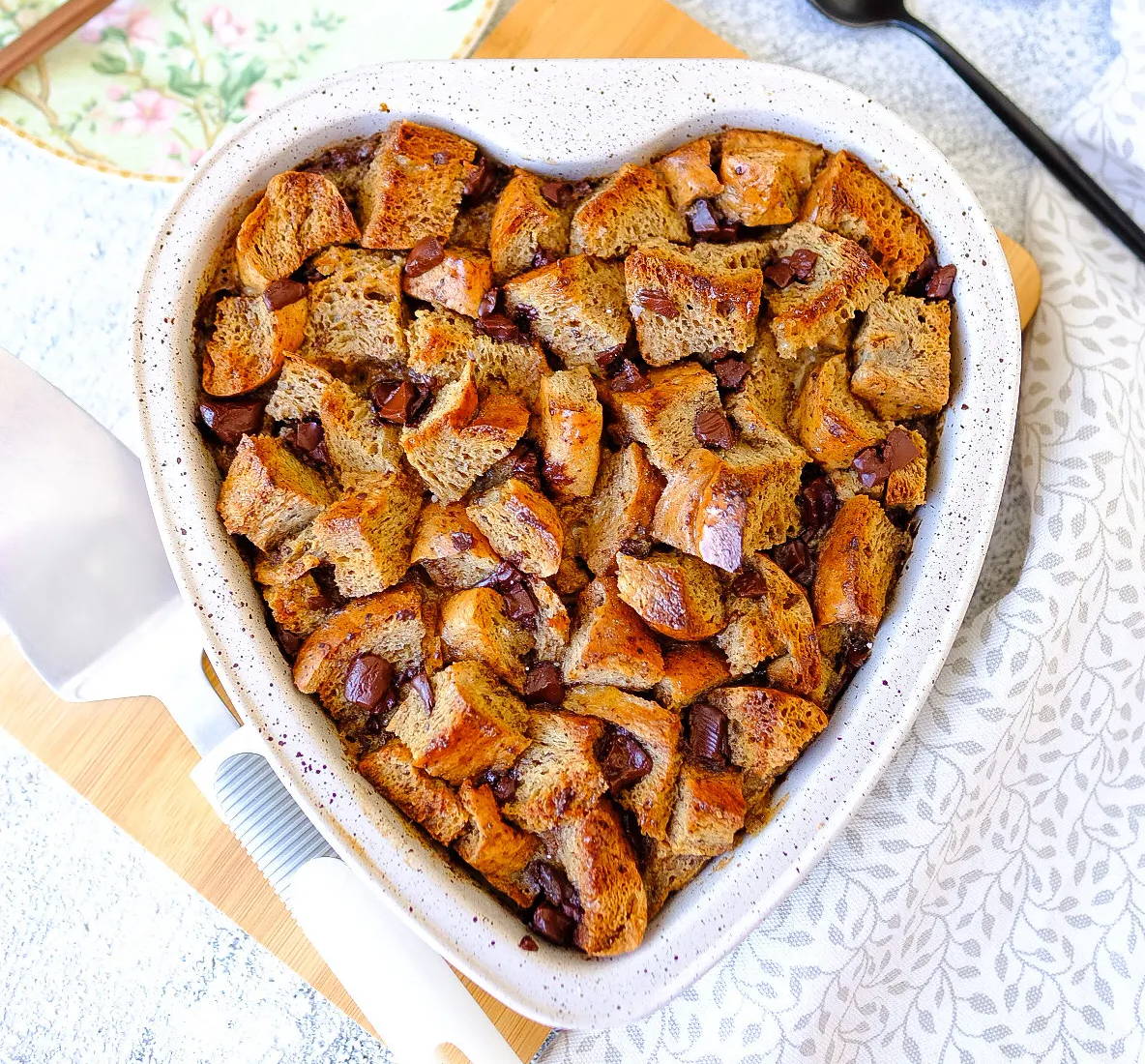 If you've been missing your bread and butter pudding on keto, fear not! Vee from Veee's Kitchen has you covered her amazing Keto Bread Pudding. A quick and easy recipe that you can happily include in your daily keto macros!
Total time: 15 mins
Difficulty: Easy
Servings: 4
Nutritional info:
Calories: 404 kcal
Total carbs: 30 g
Fibre: 24g
Net carbs: 6g
Fat: 39 g
Protein: 14g
---
There are certain things that until these new keto bread ranges were perfected seemed like a distant memory on keto. But now soft bread on keto is a reality, and so are those recipes that call for it!
Dubai Keto influencer, Victoria Chukwu, better known to her fans as Veee's Kitchen, is responsible for some of the most delicious keto sweet treats available in the UAE. It's no wonder then that she is responsible for some of the most delicious recipes too!
This Keto Friendly Bread Pudding is no exception! With macros and ingredients that are entirely keto friendly, you will be able to easily include this delicious keto bread pudding in your daily carb count with no trouble at all!
Because sometimes we just need a pudding!
Ingredients
210 chopped plain Munchbox Bread
2 eggs
1/2 cup ingfit Powdered Monk Fruit Sweetener
1 tsp cinnamon
1 tsp vanilla extract
2 tbsp melted butter
1 cup whipping cream
Keto friendly chocolate chunks (optional, not included in macros)
Preheat the oven to 350 F (180 C)
Break the break into pieces and place into a deep baking tray.
Combine all other ingredients well with a whisk.
Pour mixture over the bread and allow to soak for 6-10 minutes.
If using chocolate, top with chunks.
Place in oven.
Bake for 45-50 minutes.
Remove from oven and allow to cool before serving.
Don't invite TOO many people to share this with! You'll regret it!
Enjoy!