The Ultimate Keto Meatza Pizza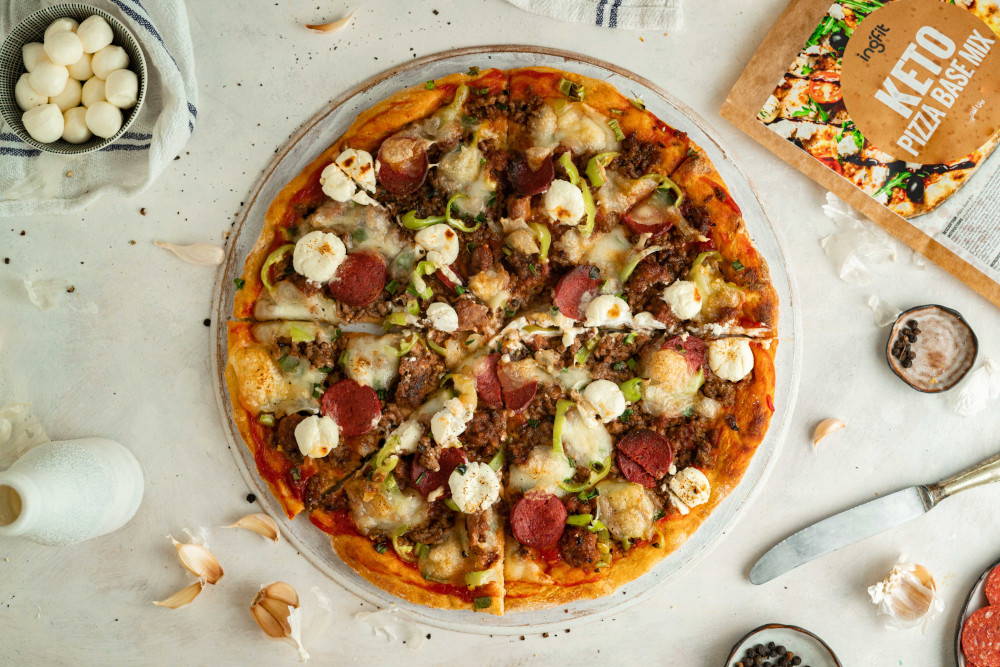 "Slice to meat you!" ☺️
Prep time: 5 mins
Total time: 45 mins
Difficulty: Easy
Serves: 8
Nutritional info: per slice
Calories: 226 kcal
Total carbs: 3g
Fibre: 2g
Net carbs: 2g
Fat: 16g
Protein: 16g
---
Making your own keto pizza dough may appear to be a lot of work, but the bragging rights are well worth it (by having of course this ready-to-go ingfit keto pizza base in your pantry, you eliminate all of the hassle of starting from scratch). 😉
No offense to anyone who doesn't have any free time, but I think making your own pizza is a lot of fun and a great way to relieve stress.
To bring you some pizza joy, I'd like to introduce you to the ultimate keto meatza. Because how can pizza not make someone's day better?
While we can't feed you a slice of this keto pizza through the screen, we can make you happy by sharing this delectable recipe and encouraging you to make it yourself.
Pizza is extremely adaptable, especially when made from scratch. What exactly are you waiting for? Make this keto meatza for a pizza party!
For the pizza base;
For the fillings;
1 stalk medium spring onion, chopped (separate the green and the white stalk)
1 clove garlic, minced
100 g minced beef
3 pcs raw hot Italian sausage, casing removed & crumbled
2-3 tbsp pizza sauce (store bought or homemade)
200 g fresh mozzarella, pull apart
12 slice pepperoni
50 g mix bell pepper, sliced
100 g cream cheese, cut into cubes and rolled into balls
Make the crust;
In a mixing bowl, combine 150g ingfit pizza base original, 170g room temperature water, and 1 tablespoon olive oil.
Using your clean hands, knead the dough for about 2 minutes.
Transfer to your pizza pan, apply a thin layer of ingfit bamboo fiber and print both sides of the dough.
Flatten the dough evenly and thinly into your desired pizza.
Allow the dough to rise for about 20 minutes, covered with a towel.
Make the pizza;
Preheat the oven at 200 degree celcius.
Heat the rest of the olive oil in a skillet over medium heat.
Sauté the spring onion (white stalk) until soft, followed by the garlic until fragrant. Add the meats and season with salt and pepper. Cooked until there is no longer any pink in the meat. Place aside.
Back to your dough, spread the tomato sauce evenly. Top it with the meat mixture, mozzarella, pepperoni, bell pepper, spring onion (green stalk) and dot the cream cheese on the surface.
Bake for 12-15 minutes, or until the crust is golden brown on both sides and the cheese is bubbling.
Take out from the oven slice, serve and enjoy!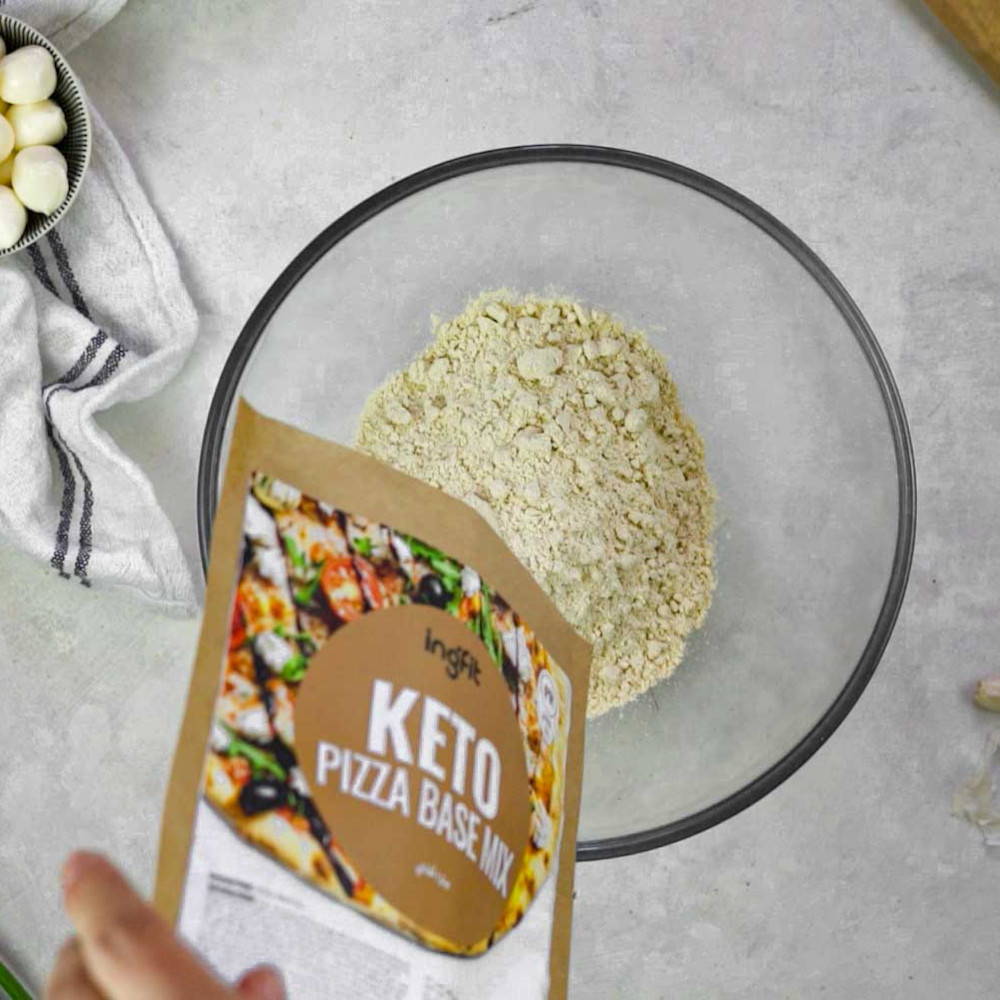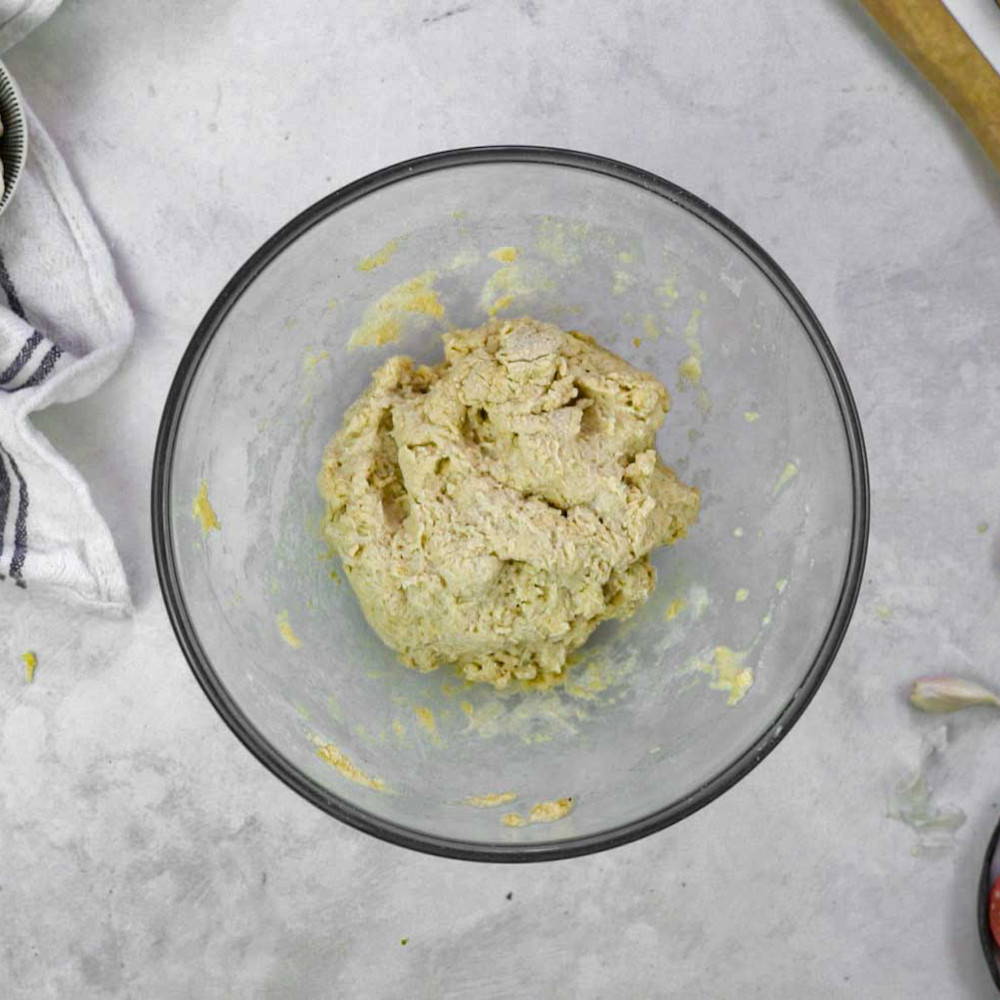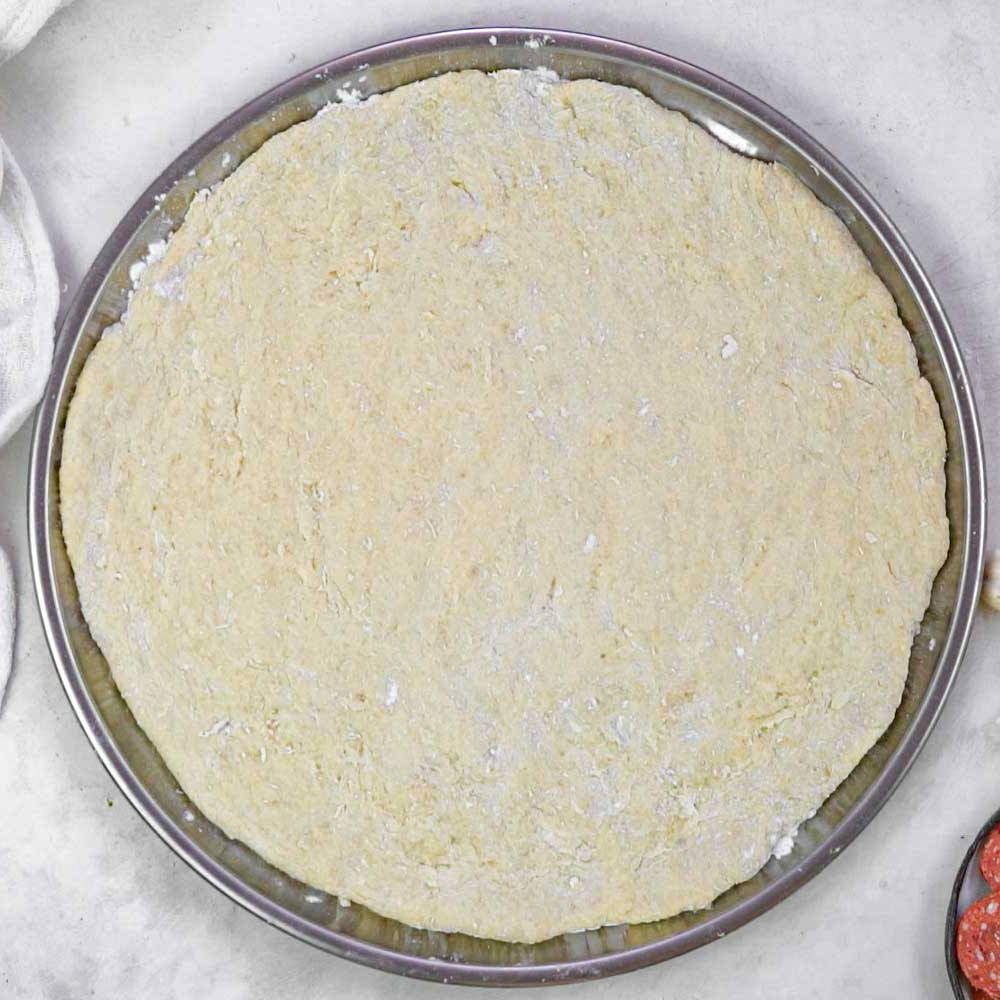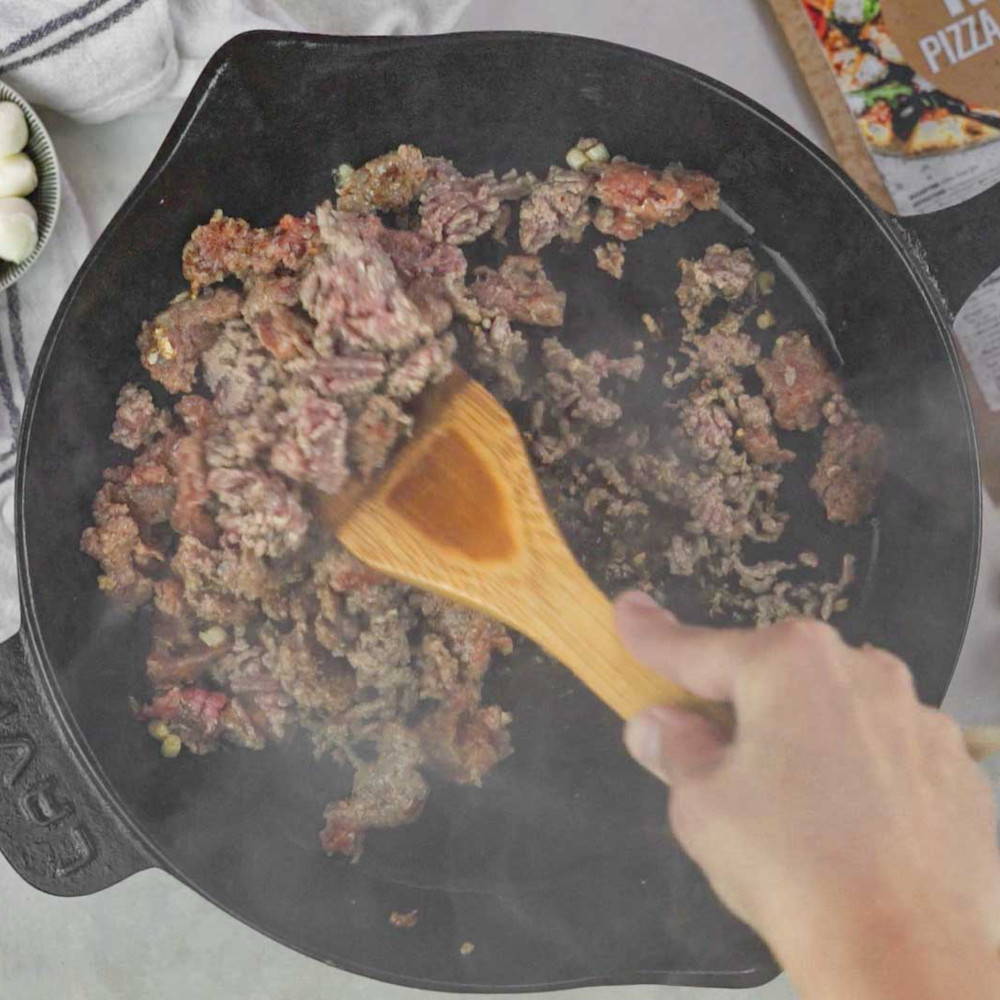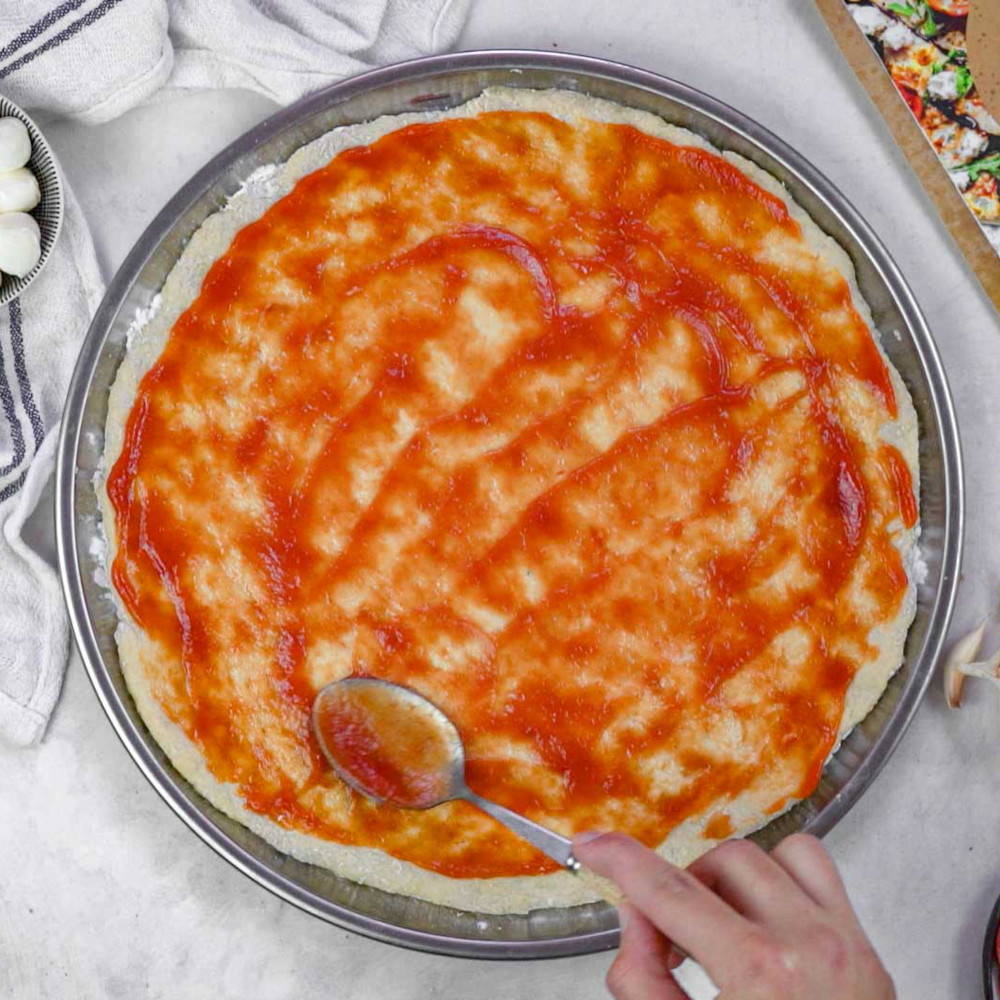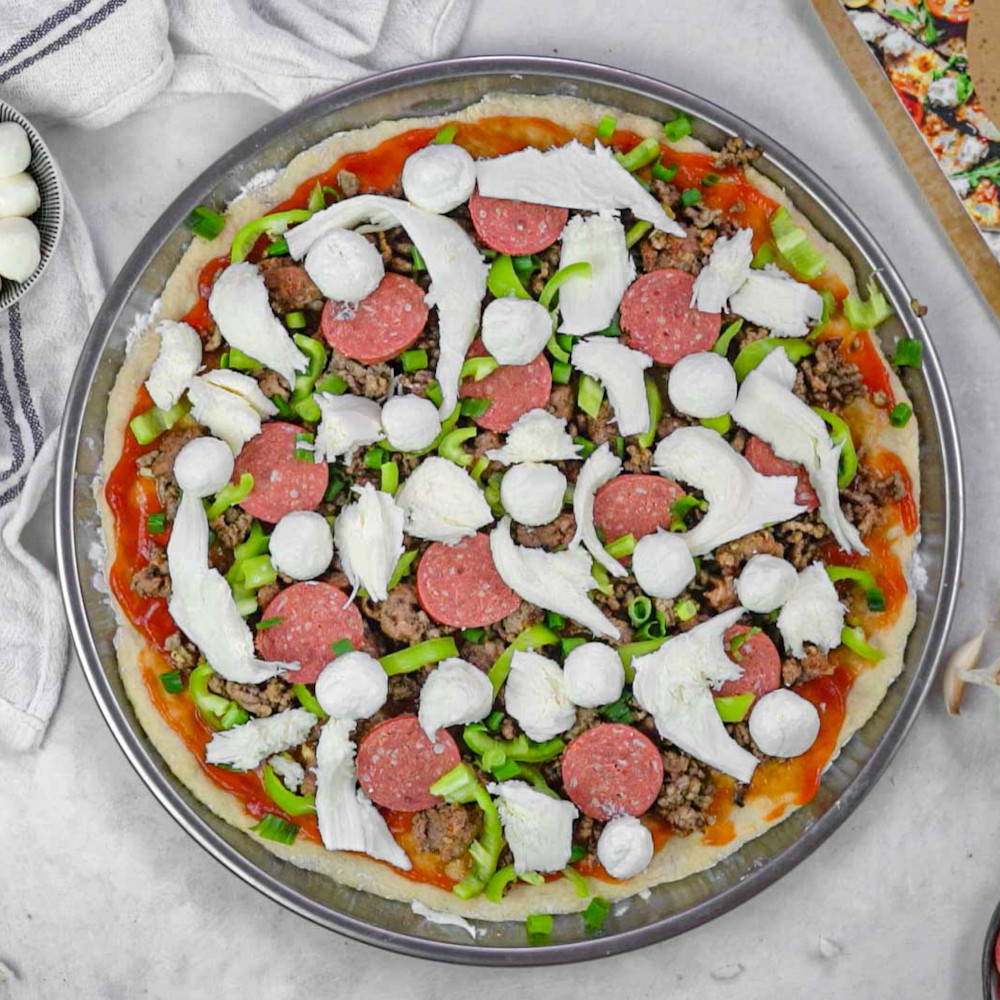 Add some tabasco (for a little kick) or grated parmesan cheese (when adding items not on the ingredients list, please recalculate your macros)
Not a fan of meat? Mix it up! You can customize this recipe to match your favourite pizza. Make it with simple swaps of plant-based proteins and cheese to please eaters of all stripes.