Keto Creamy Broccoli Soup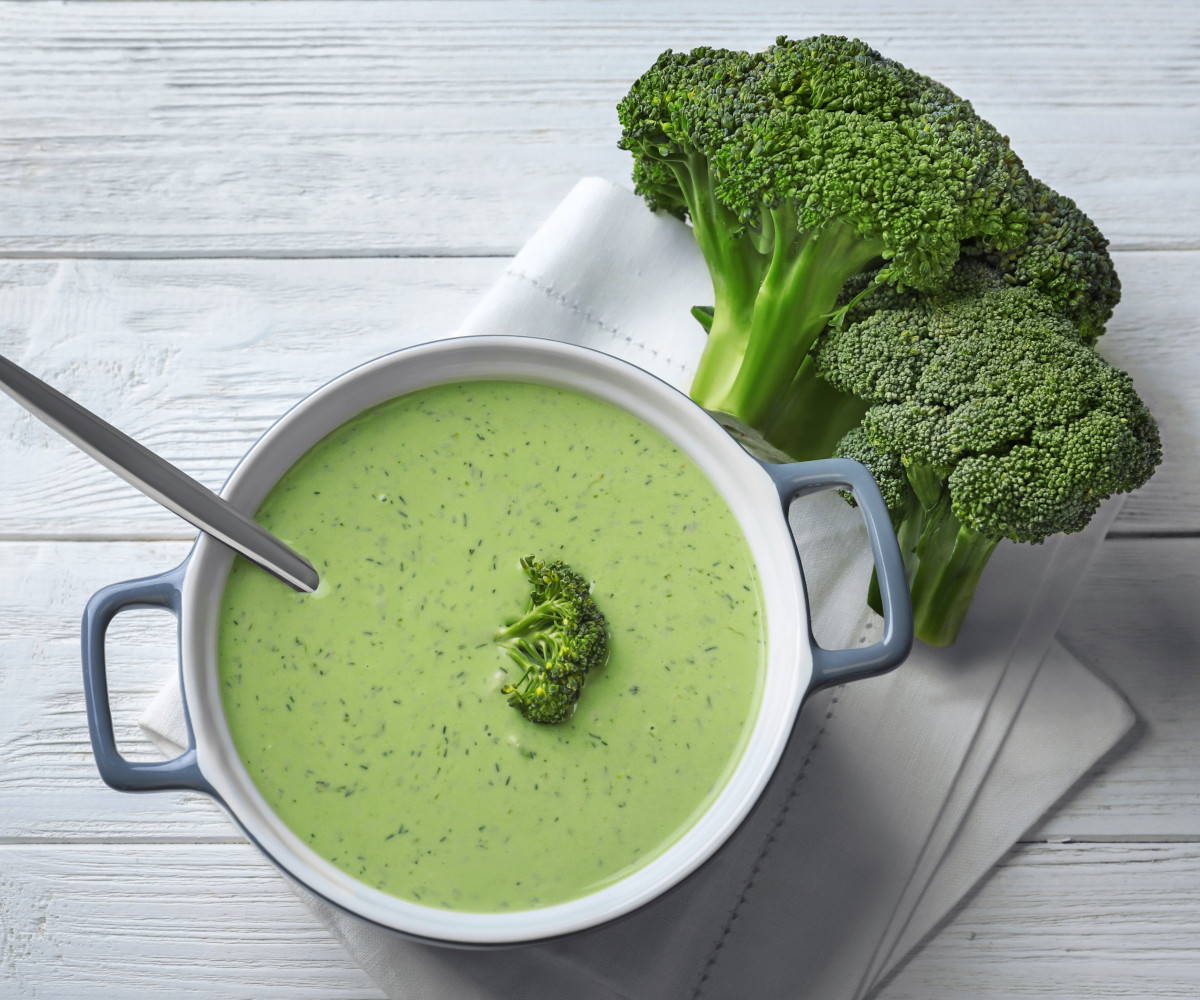 Perfect on a cold winter day, a warm bowl of sunny goodness is just what the doctor ordered!
Prep time: 5 mins
Cook time: 10 mins
Total time: 20 mins
Difficulty: Easy
Serves: 4
Nutritional info: (per serving)
Calories: 125 kcal
Total carbs: 9g
Fibre: 5g
Net carbs: 4g
Fat: 9g
Protein: 5g
---
This low carb broccoli soup recipe requires only a few ingredients and a few simple steps to make the perfect, creamy, clean soup.
This soup is delicious on its own, but it also goes well with any desired toppings.
500g broccoli florets
1 tbsp ghee
1 tbsp shallots, diced
2 garlic cloves, chopped
1 tbsp parsley, chopped
60g heavy whipping cream
2 chicken stock cubes
3 cups water
salt (optional) and pepper to taste
In a soup pot, warm the ghee over medium heat.
Saute the shallots, garlic, and parsley until translucent.
Add the water, broccoli and the chicken stock and stir to combine. Cover the pot and simmer until the broccoli is tender.
Remove from the heat. Using an immersion blender, blend until smooth.
Return the pan to the heat. Pour in the heavy cream and season with salt and pepper to taste. Reduce the heat to a low simmer and leave it uncovered until it has shrunk to about an inch.
Serve warm with toasted pumpkin seeds and a dollop of fresh cream on top.
For a vegan, vegetarian and dairy-free option;
You can substitute heavy cream for coconut milk/cream.
Ghee for olive/coconut oil.
Chicken cube for vegetable cube/stock.
*When adding or substituting ingredients, please recalculate your macros*