Healthy Low Carb Broccoli and Walnut Salad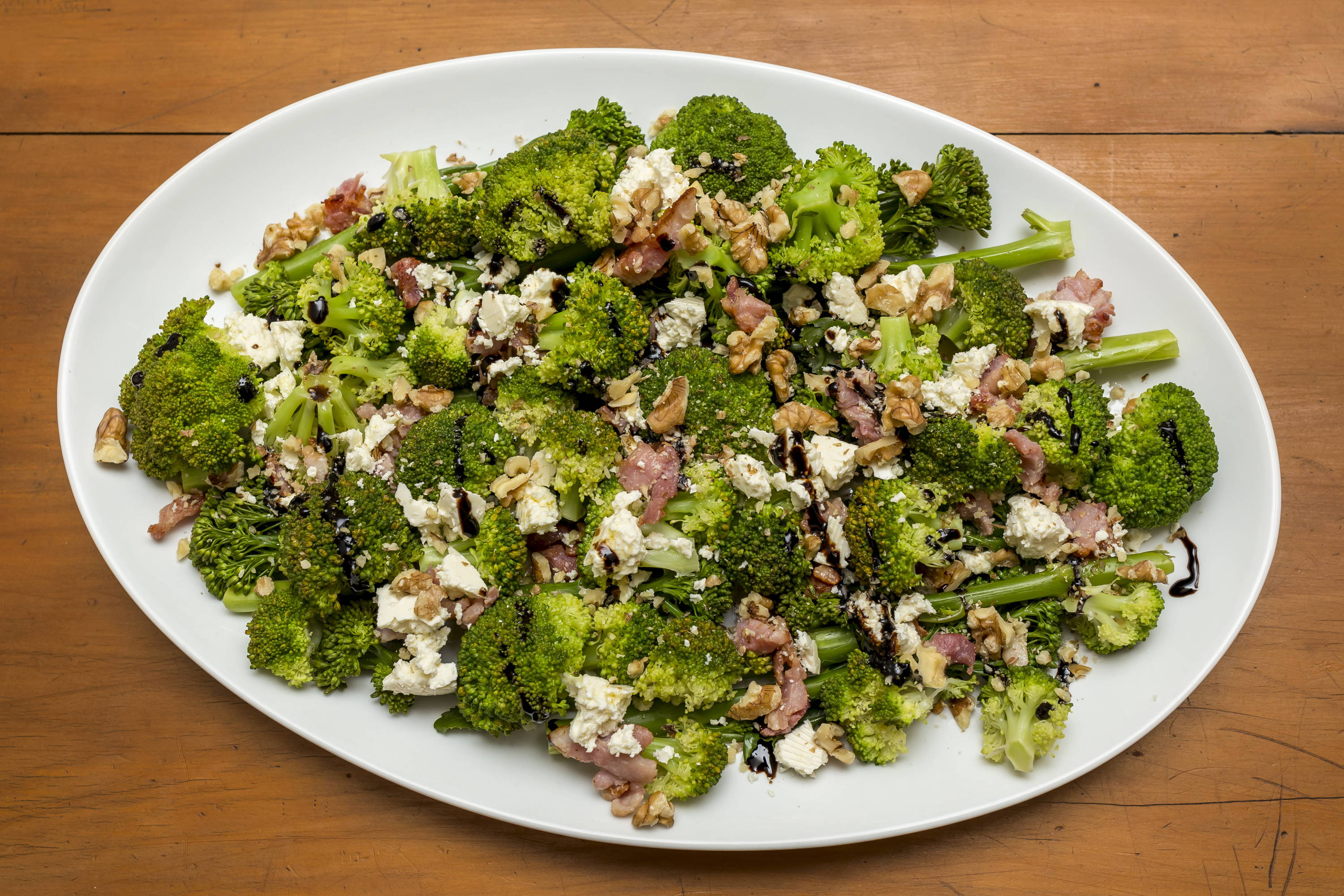 If you love a tasty low carb keto salad then you should love this Low Carb Broccoli and Walnut Salad. A super simple recipe that will be both delicious AND easy to include in your keto meal plan!
Total time: 1 hr 10 mins
Servings: 6
Difficulty: Easy
Nutritional info per serving:
Calories: 317 kcal
Total carbs: 5g
Fibre: 2g
Net carbs: 3g
Fat: 31g
Protein: 8g
---
We love broccoli for all the amazing nutrients it contains, especially the glucoraphanin which is converted into sulphuraphane, a potent antioxidant, when we digest it. This antioxidant has shown to have amazing effects on blood sugar, cholesterol and oxidative stress in animal studies... Also, it is delicious and an easy veggie to include in a healthy keto diet meal plan!
Walnuts are one of the lowest carb nuts on the planet, not to mention their awesome inflammation and oxidative stress lowering properties!
We have specifically used a mayo that contains avocado oil rather than sunflower or canola oil, as we take our clean oils VERY seriously here at ingfit! Learn more about healthy oils here and here. 
And while healthy keto food delivery is becoming easier and easier in Dubai, we are still believe in cooking at home whenever possible to ensure every ingredient is as clean as possible, and especially for the 100% satisfaction that no nasty oils are being used!
For the Salad
340g fresh broccoli cut into small florets
2 tbs red onion finely diced
42g walnuts coarsely chopped
85g blue cheese crumbled
For the Dressing
Combine the mayo, vinegar, salt, pepper and sweetener to make the dressing.
In a large bowl or dish, mix together the remaining ingredients (broccoli, onion, cheese and walnuts). Add dressing and toss to coat.
Refrigerate for at least 1 hour before serving.
Store refrigerated in a sealed container for up to 5 days.
Mix in the sweetener bit by bit to taste, you may find your 'sweet spot' is a little more or less than a tbs!