Creamy White Fish Stew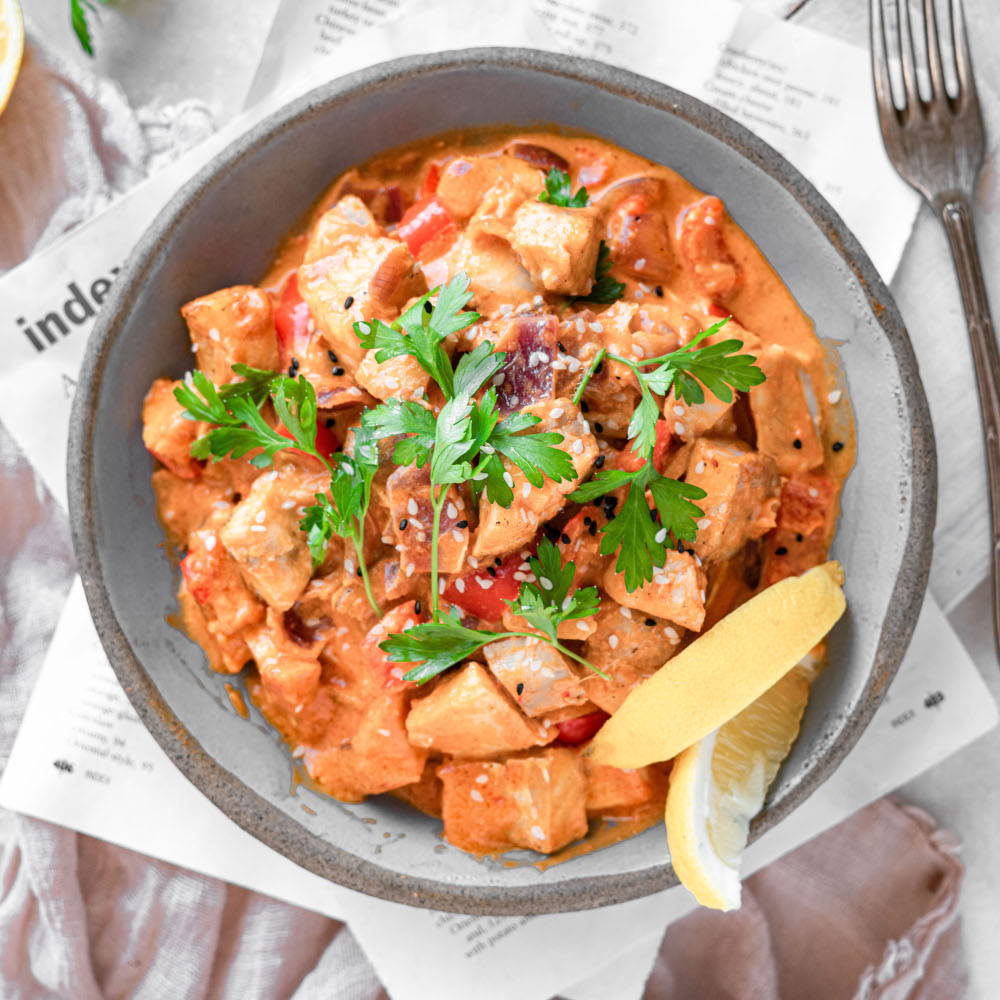 Prep time: 10 mins
Cook time: 25 mins
Total time: 35 mins
Difficulty: Easy
Serves: 2
  Nutritional info (per serving)
Calories: 365 kcal
Total carbs: 10g
Fibre: 3g
Net carbs: 7g
Fat: 21g
Protein: 36g
---
Cod this be any more delicious than it sounds? *wink*
One of my favourite ways to get more fish into my diet is with this deliciously flavourful white fish stew simmered in coconut milk.
You can use whatever fish you have on hand; for this recipe, I used cod. This truly simple recipe can be prepared from scratch in just 35 minutes! And while the stew is cooking, you'll have time to make some cauliflower rice to go with it.
This recipe is quick enough for weeknights but special enough for family get together....either way, I think you'll enjoy it. 
300g cod fish fillet, cut into 2.5 cm cubes
1 tbsp coconut oil
1 garlic clove, minced
26g onion, sliced
60g red bell pepper, sliced
1 tsp cumin powder
1 tsp paprika
¼ cup canned crushed tomatoes
114g full fat coconut milk
½ cup vegetable stock or fish stock
1 tsp lime juice
Salt & Pepper
Fresh Cilantro for garnish
In a bowl, add the fish and lime juice. Season with salt and pepper. Set aside.
In a skillet, heat the coconut oil over high heat. Add the fish and cook until golden and just cooked through, for 2-4 minutes. Scoop it out and set aside.
In the same pan, drop the heat to low, add the garlic and onions, and cook for 2 minutes, or until fragrant and translucent. Add the bell peppers, and cook for another minute.
Add the cumin, paprika, tomatoes, coconut milk and vegetable/fish stock. Season with salt and pepper.
Bring to a simmer, and let it thicken for 15 minutes.
Add the fish back in and let it reheat for 2 minutes.
Garnish with fresh cilantro and serve it with cauliflower rice for a tasty and filling meal!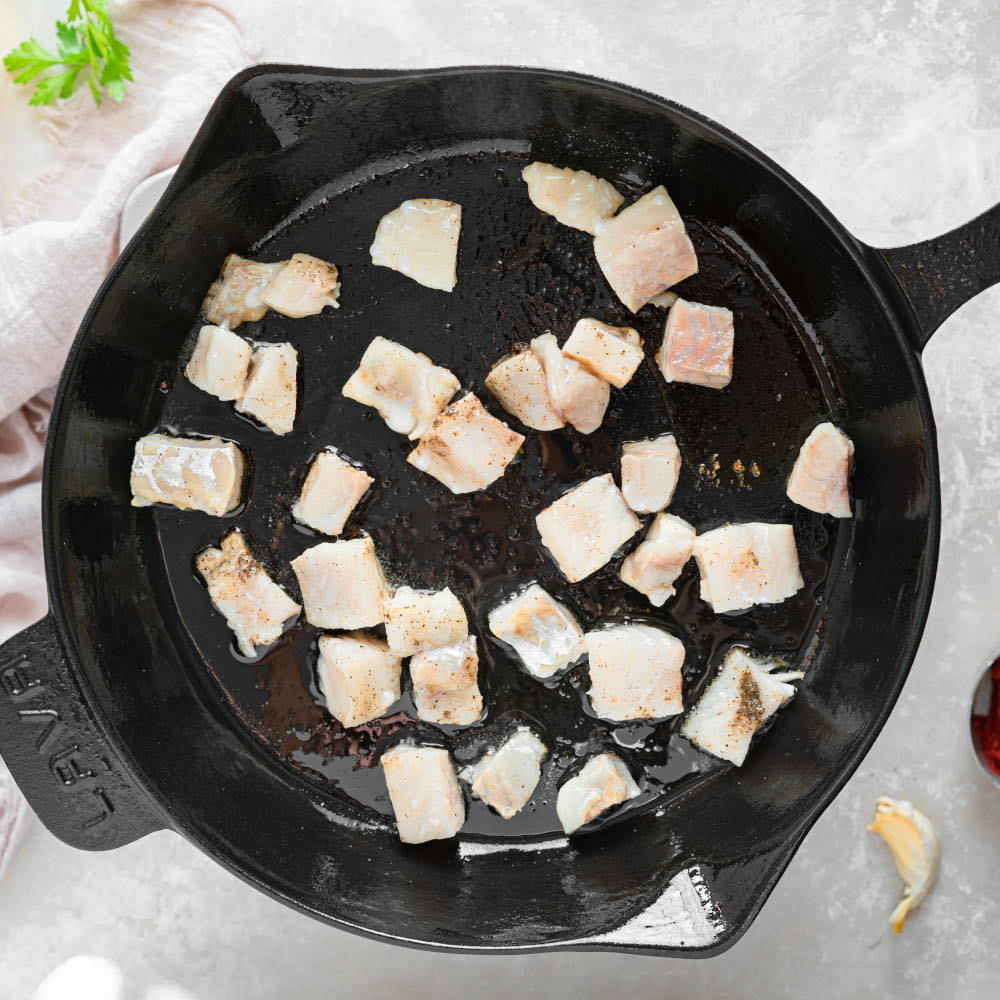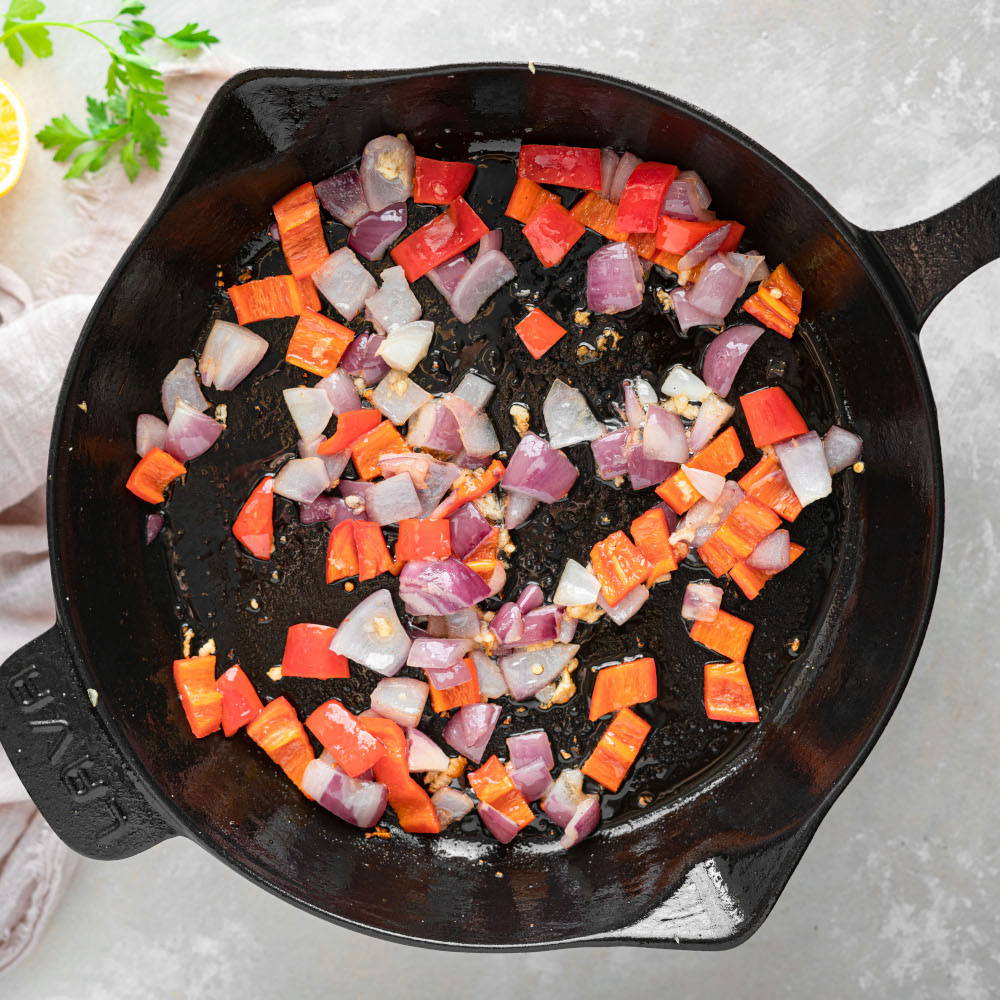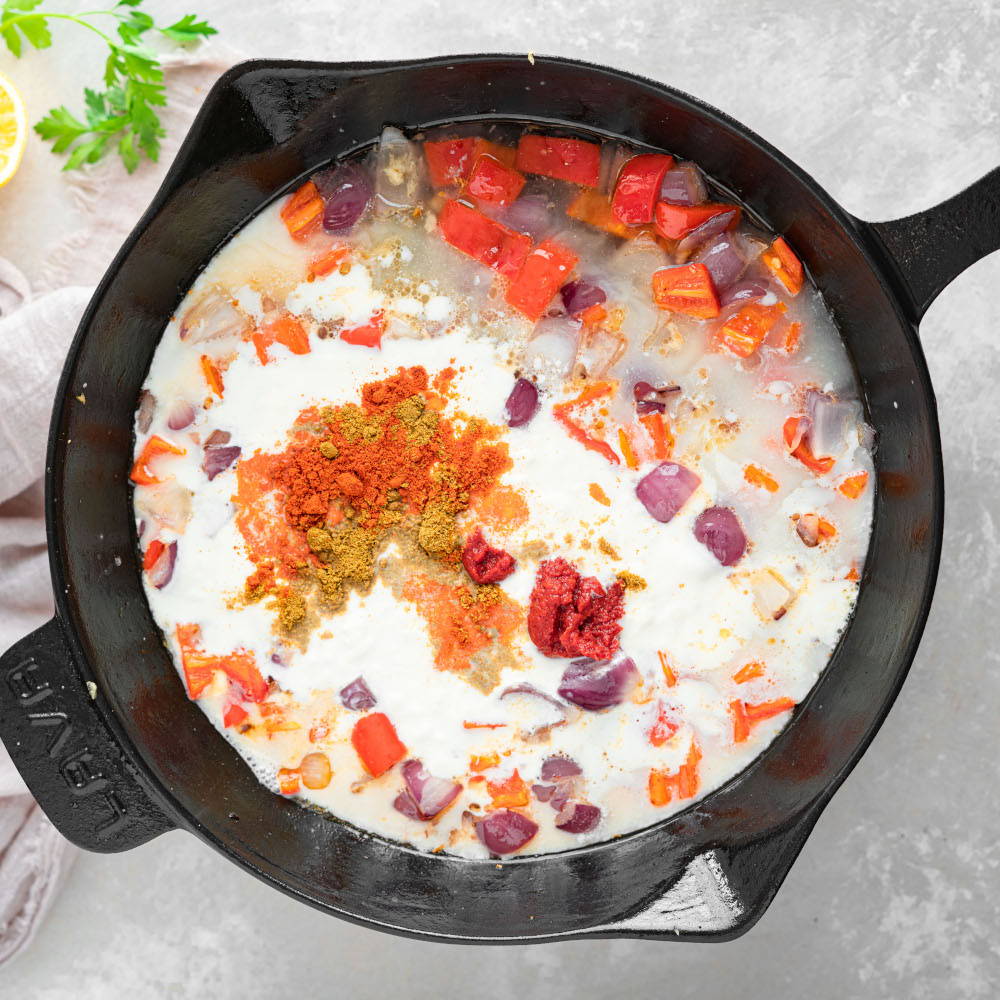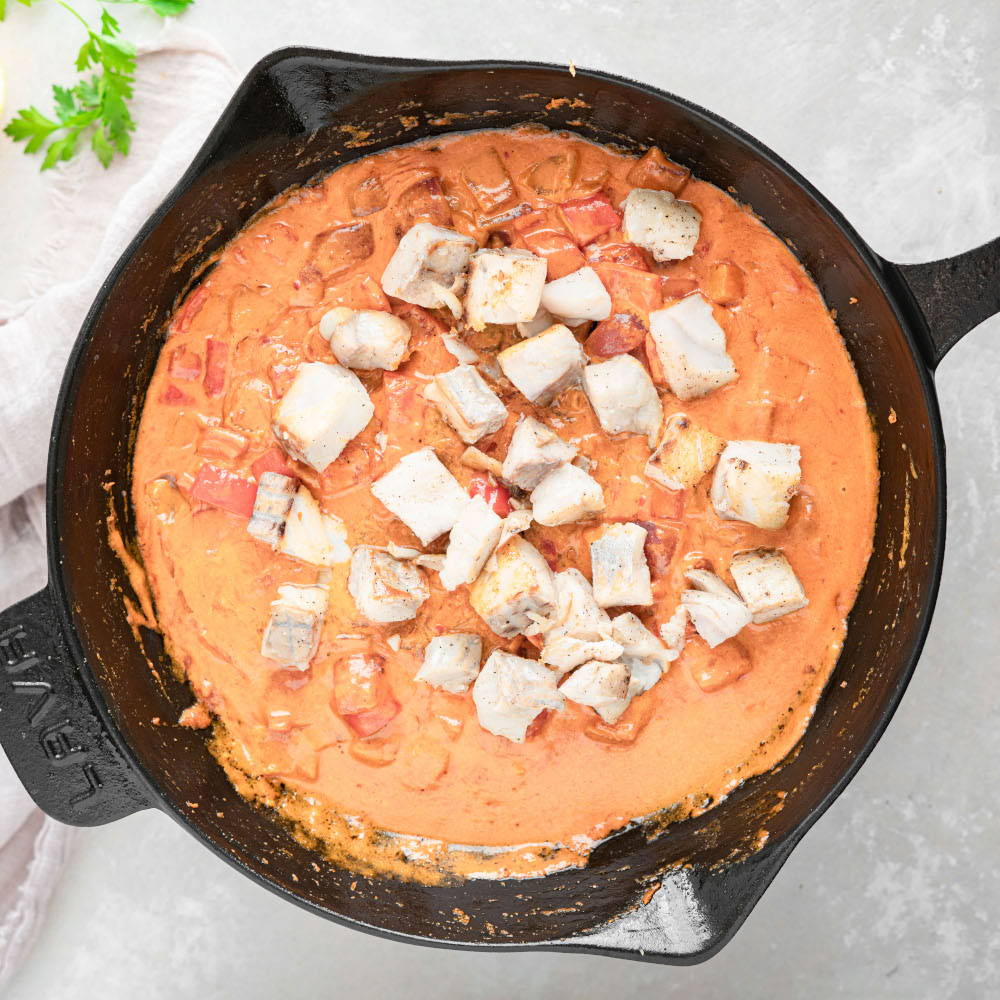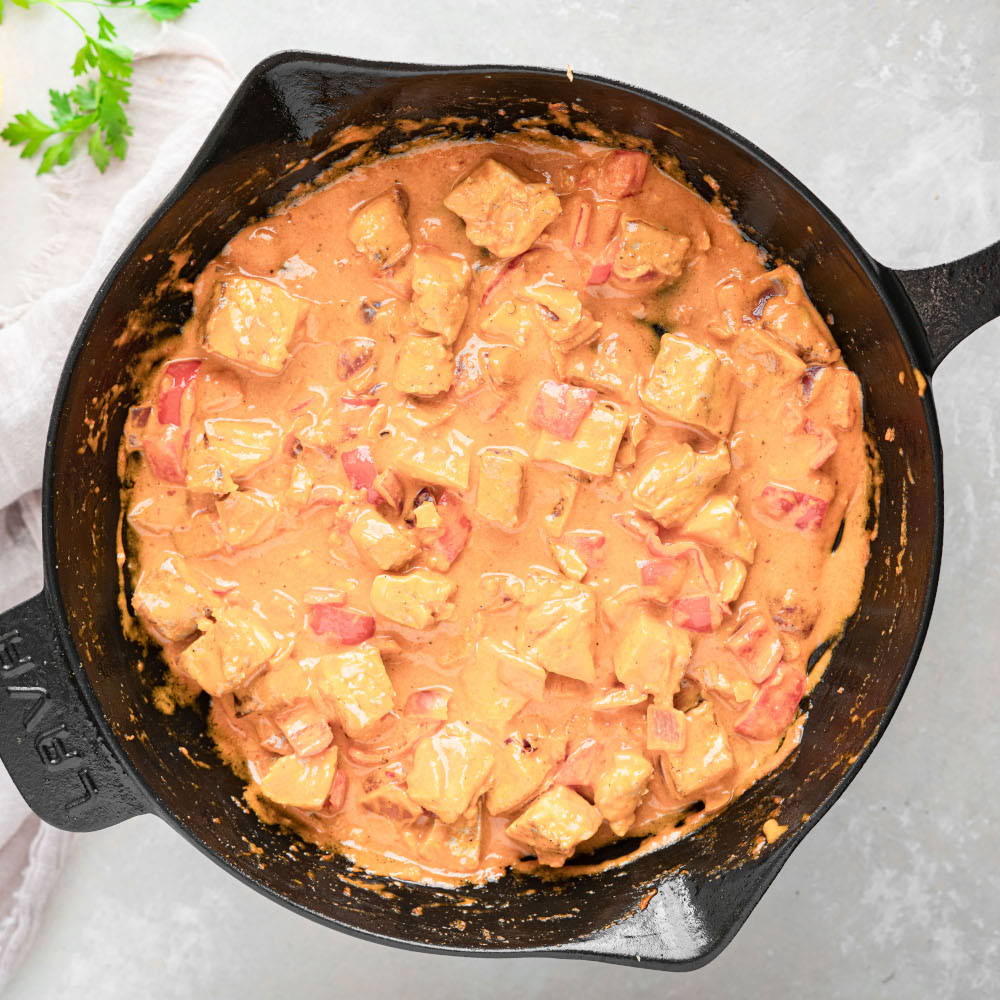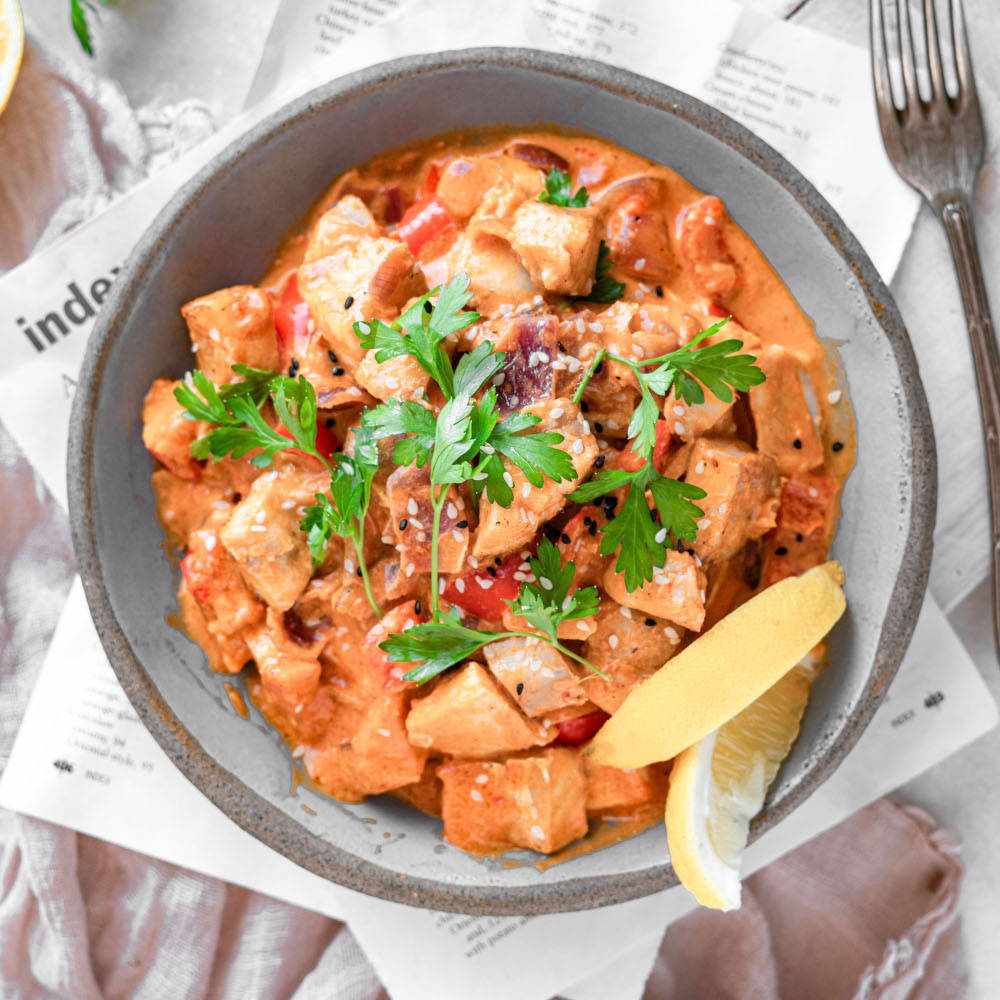 It is best to use firm white fish fillet that doesn't lose shape when cooked, these include: Tilapia, sea bass, snapper, and many others.