Creamy Italian Keto Risotto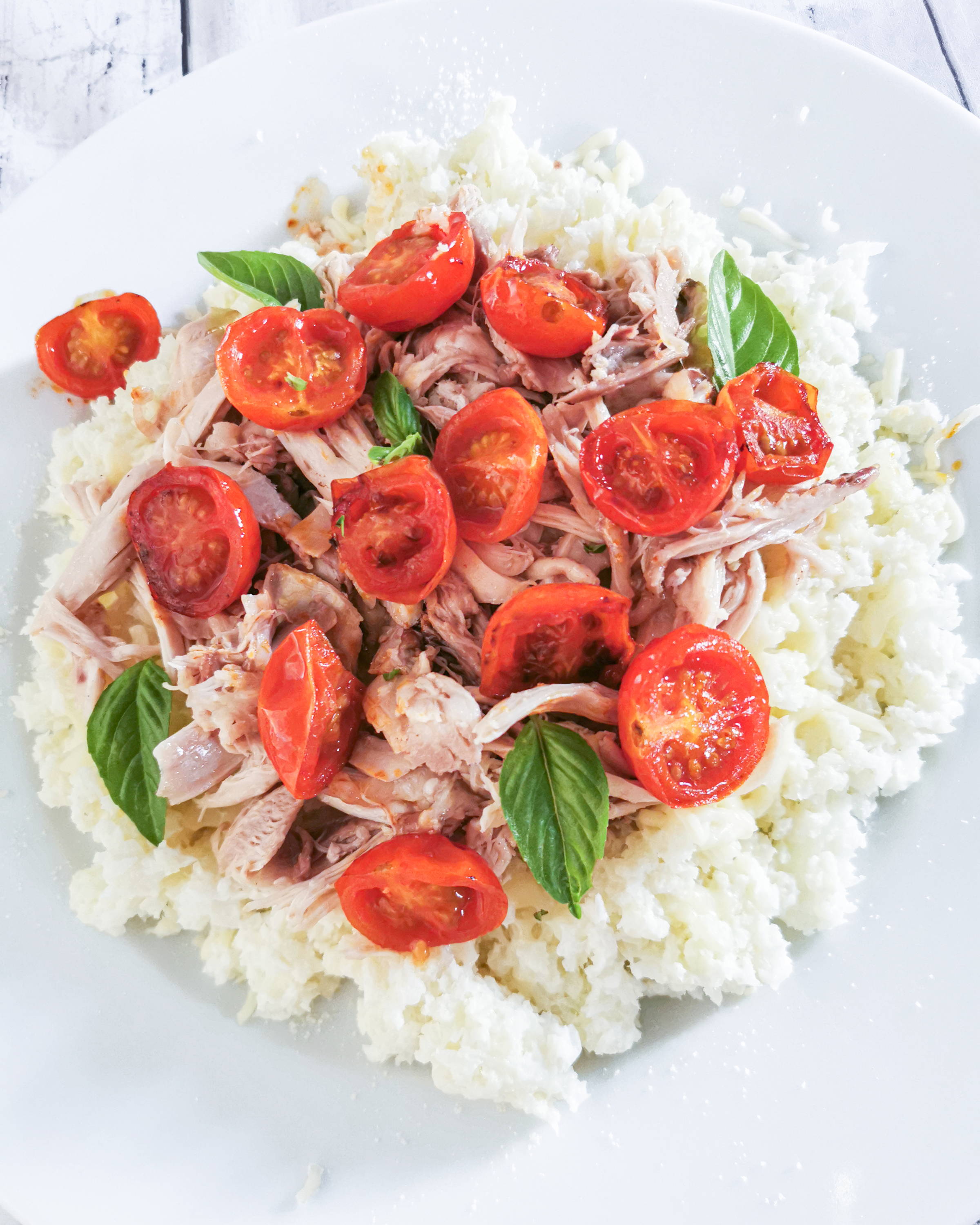 Who doesn't miss risotto while eating low-carb or keto? This delicious, creamy AND easy then you should love this Italian Keto Risotto. A simple step by step process to follow that with leave you with some great, healthy food to include in your keto meal plan!
Total time: 15 mins
Difficulty: Easy
Servings: 2
Nutritional info:
Calories: 666 kcal
Total carbs: 18 g
Fibre: 5 g
Net carbs: 12 g
Fat: 35 g
Protein: 67 g
---
Because there is simply something about Italian food, and even the best of us end up missing those carb heavy meals when we get into keto. But there really is no need any more with this easy to follow recipe for Keto Risotto!
Ivana replaces rice with cauliflower to get rid of the carbs but keep all of the flavour and authentic Italian taste! You would never know it was keto! – check out this article if you need a reminder why.
For more amazing recipes by Ivana check out her IG page @ketoappetito.
Remember to try cooking home whenever possible to ensure every ingredient is as clean as possible, we promise it isn't nearly as hard as you may have imagined!
500g cauliflower
1/2 tsp salt
1/2 cup heavy whipping cream
1 tbsp unsalted butter or ghee
400g cooked chicken breast or leftover rotisserie chicken
15 pieces cherry tomatoes
Fresh basil
Rice the cauliflower using a food processor or grater
Put the cauliflower and salt in a pan and cook on low for a few minutes. The cauliflower will release enough water to soften.
Add the cream and cook for about 5 minutes with the lid on.
Add a few fresh basil leaves, cover again and allow to cook until it's the consistency you like.
While the rice is cooking, halve cherry tomatoes and gently fry them in the butter or ghee until they are lightly brown on top.
Warm the chicken in a pan.
Plate the cauliflower risotto and top with the chicken, tomatoes and fresh basil.
Add the seared beef, the salad dressing, toss well and viola, an awesome Thai-style beef salad to enjoy!
If you want a vegetarian version, switch out the chicken for some boiled egg and cheese!